BIRTHDAYS
COMMUNIONS

GRADUATIONS

SCHOOL ASSEMBLIES

SCOUT EVENTS/CAMP SHOWS AND MUCH MORE.
TOM DURNIN IS AN AWARD WINNING EDUCATOR AND ENTERTAINER FOR SPECIAL NEEDS AUDIENCES OF ALL AGES
PUPPETS AND VENTRILOQUISM
Tom Durnin is no stranger to the world of puppets. He has been a ventriloquist/puppeteer for over twenty years.
He has appeared numerous times on the Conan O'Brien Show as part of "The Ventriloquist Dummy Choir". He has also performed at the Annual Ventriloquist International Convention which hosts performers from all over the United States and abroad.
Even more importantly Tom and his cast of cool character puppets have been making kids and adults alike laugh for years with his kids comedy magic at private parties, birthday celebrations, schools, libraries and many other events. Whether he is performing his "Don't Be A Dummy" anti-bullying program or at a children's birthday party Tom brings each of his puppets to life in a funny and friendly way.
**********************************************
Below are just a few of New Jersey's favorite kids comedy magician's friends:
"Uncle Vinnie" - Everyone has a favorite Uncle or Grandpa who tells corny jokes, this is mine!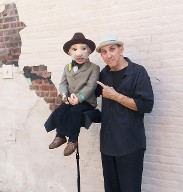 "Ozzie" his motto is "why not be different" - all the kids love his out of this world wizard of wackiness!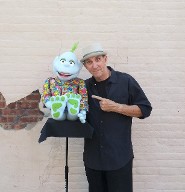 "Stanley" - this talkative rabbit is all ears when he plays with his audience.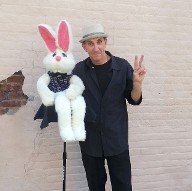 "Officer Little John"- This Sargent knows his ABC's when it comes to teaching kids about safety and "stranger danger".